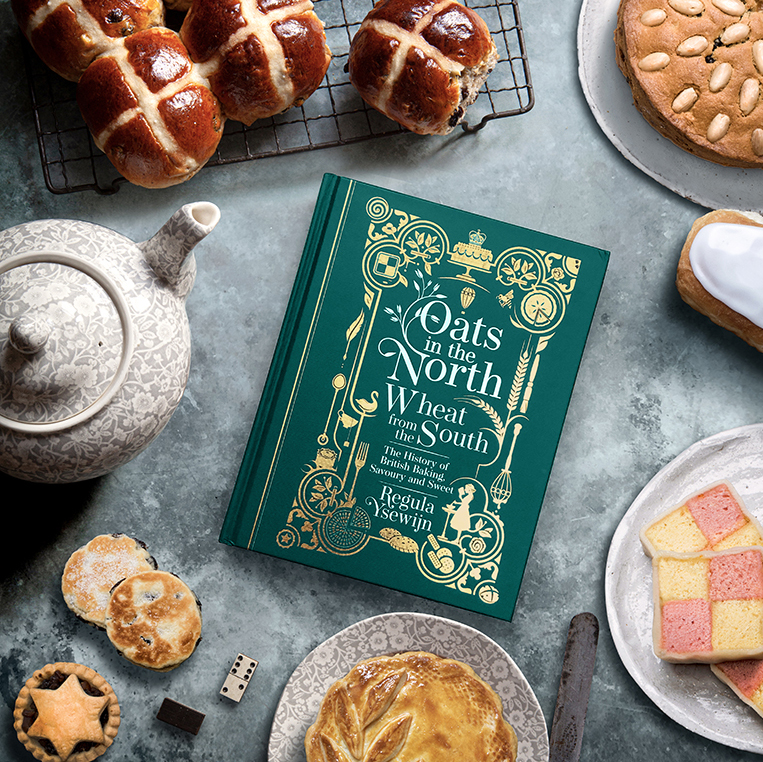 03 Oct

Oats in the North, Wheat from the South
The book was published in the United States with the name 'The British Baking Book' and in Belgium and the Netherlands as 'Brits Bakboek'. There is also a Taiwanese edition.
Oats in the North, Wheat from the South (pub. 2020) is Regula Ysewijn's evocative, meticulously researched and beautifully photographed love letter to the history, heritage and ingenuity of British baking culture. Regula shows us how the diverse climate of the British Isles influenced the growth of cereal crops and the development of a rich regional baking identity. She explains how imports of spices, sugar, treacle, fortified wines and citrus fruits added flavour, colour and warmth to a baking culture much adored and replicated all over the world. The book takes the reader on a guided tour of British cake lore, exploring the British affection for tea and toast, as well as the one small Yorkshire town's 200-year-old obsession with baking the world's largest meat pie. Each of the timeless recipes is accompanied by stories of the landscape, history, traditions and legends of Great Britain, from Saffron cake, Cornish pasties, Bakewell tart, Victoria sandwich cake, Lardy cake, Banbury apple pie, Welsh Bara brith, Clapcake to the many oatcakes, gingerbreads, buns and bread rolls such as Aberdeen buttery rowies, Kentish huffkins and traditional loaves.
Distinctions
Oats in the North, Wheat from the South was nominated for the André Simon Memorial Awards and was 'Highly commended' at the Guild of Food Writers Awards. It was also named as one of the best books of 2020 by the BBC Radio Four's The Food Program, The New Yorker Magazine and The Washington Post.
"An excellent and diligently written book celebrating some super-tasty British treats" — JAMIE OLIVER
A feast for the eyes, as well as the stomach, meticulously researched and beautifully photographed, this is a true love letter to the food Britain does best. One to savour, and treasure, but most of all, one to bake from!' — FELICITY CLOAKE, THE GUARDIAN
"While this is a book that you just long to bake from instantly, it is also one to be read, and savoured, as it brings alive the link between culture, climate and cuisine." — NIGELLA LAWSON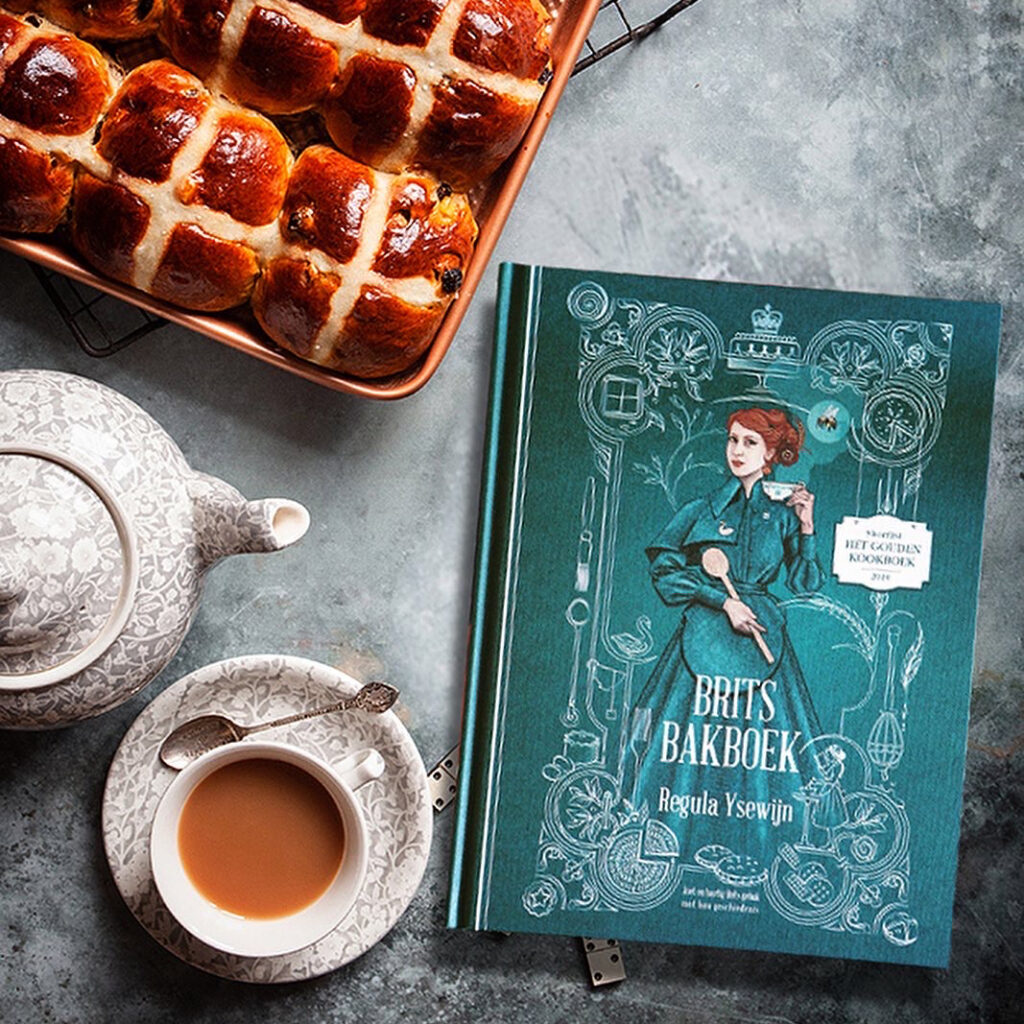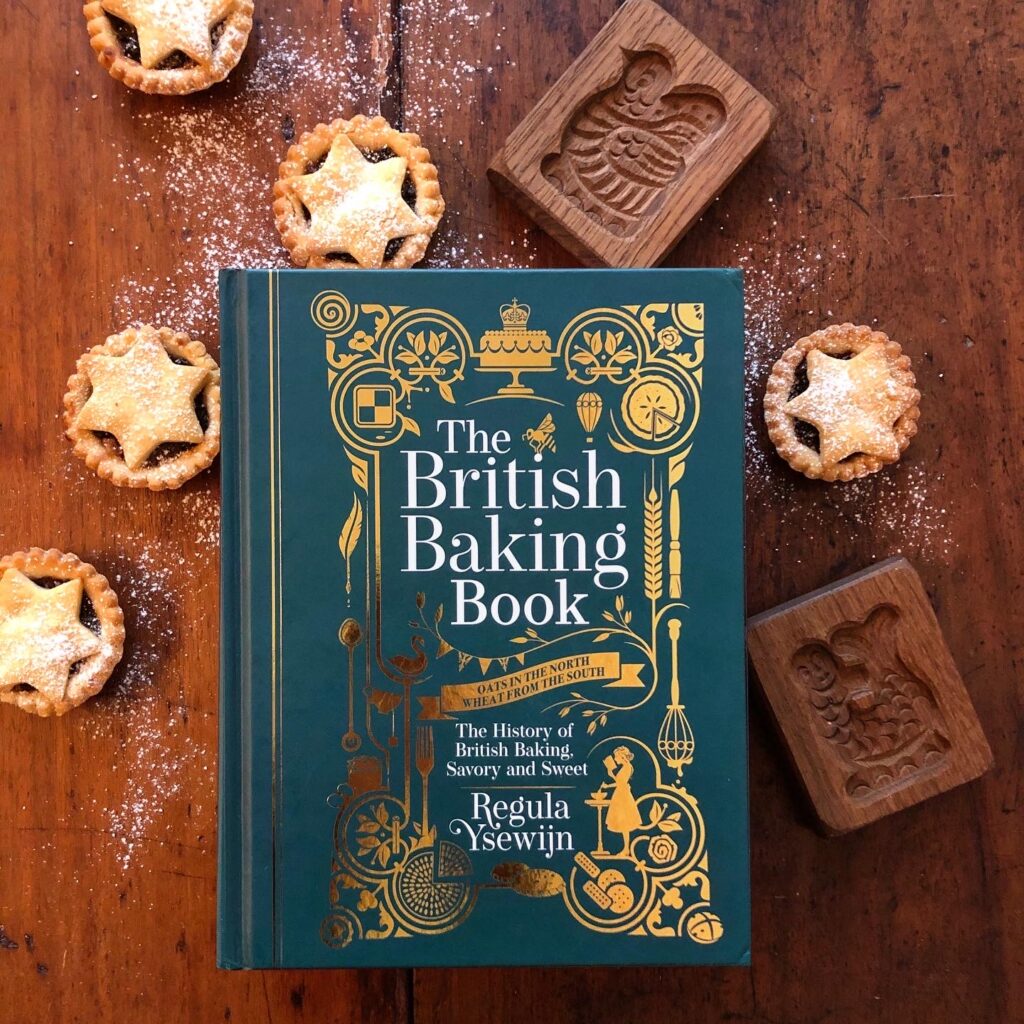 "It's a love letter to British baking and all that that implies. It brings together buns and bakes that you'll find in every local shop, and cakes and breads that have long since disappeared. Here you'll find recipes both old and new, resurrected for the future, together with the stories that make them such a window onto both the past and the present. The joy of Regula's writing is that through it all, we realise that it takes an outsider looking in to show us who we truly are.This is a beautiful book. It is a lyrical book. It is a book full of good things, modern and old, with a multitude of real heritage and imagined tradition behind them. Enjoy. — Dr ANNIE GRAY, food historian
'Regula – who is Belgian – has an obsession with Britain, not just its food but its literature, landscape and architecture, and we're lucky to have such an enthusiast looking in from the outside. As well as recipes, she writes about the connections between bakes and ingredients – it's often difficult to unravel the threads that link foods – and tells stories. A book to read as well as to cook from and an absolute gift for the curious baker.' — Diana Henry, cookbook author
This stunning ode to British baking went semi-viral earlier this year, when the Tokyo-based writer Kat Bee tweeted a page from the book in which the author, Ysewijn, acknowledges the inextricable role of slavery, particularly in the Caribbean, in the development of British sweets: "Sugar has a cost, and that cost was paid by those in bondage." This clear-eyed perspective on the line between the past and the present runs throughout the book, which threads together Cornish pasties, treacle tarts, seed cake, and all the other greats of the British baking canon. –HELEN ROSNER, THE NEW YORKER