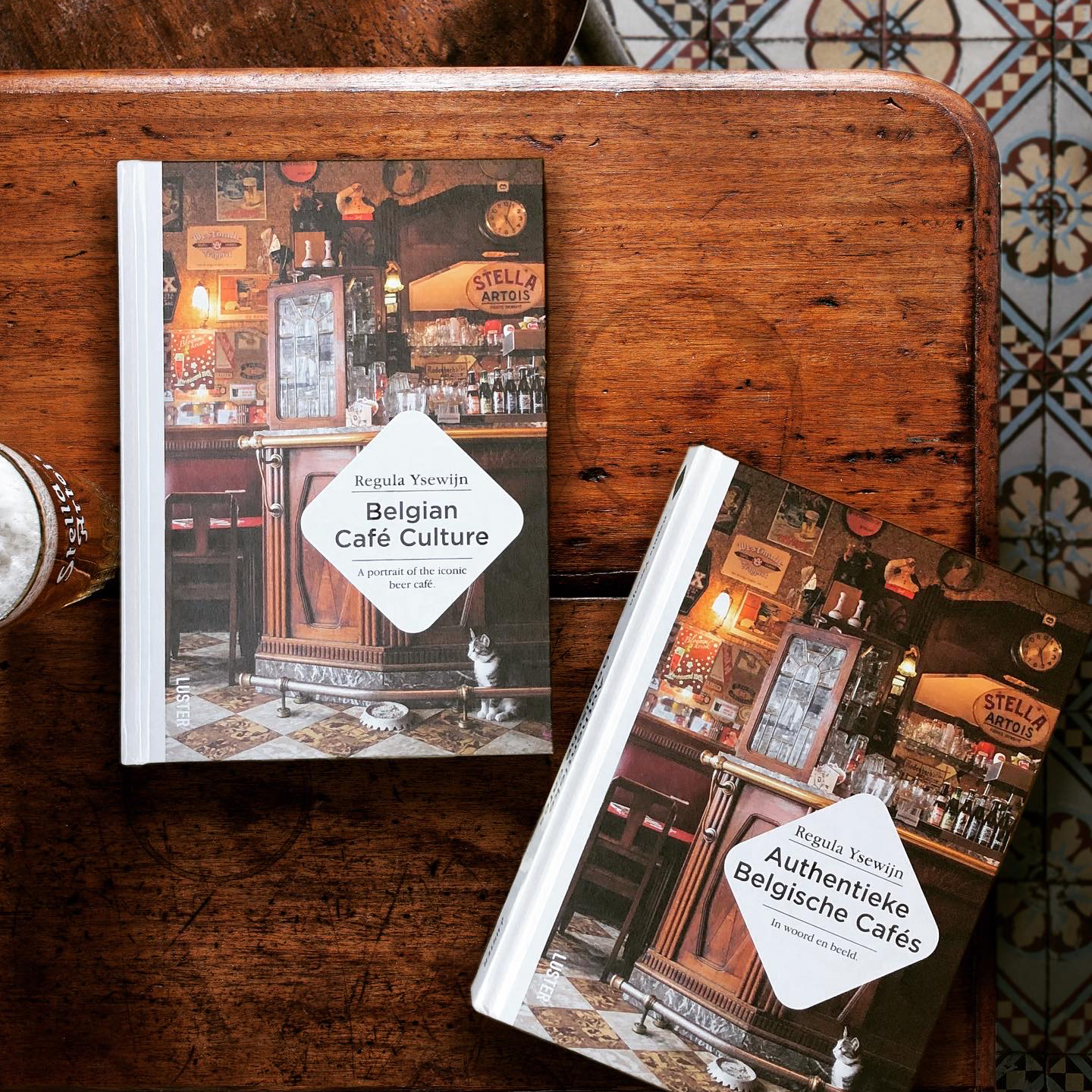 01 Oct

Belgian Café Culture

Belgian Cafe Culture tells the story of the ancient Belgian café's. Traditionally Belgian Café's would be managed by women, because the pubs were often in their homes and the men would go out to work at the factory or on the field while their wives would serve beer to the community. Very few of these traditional Café's still remain and I have tried to visit them all, capturing them with my camera before they are lost forever, some have recently closed and I was probably the last to note down their history. In the book I will show you the traditional Café world and architecture, and tell you the stories that built the Café into more than just bricks and mortar. Luster Books October 2016 – published bilingual in English and Dutch. (two covers).

Belgian Café Culture won the Gourmand World Book Award for Belgium in the 'Culinary History' category.

Back cover blurb:

This book is an ode to Belgium's traditional cafés, to their landlords and -ladies, and to the regular customers who have become part of the interior. It is also a plea to handle the café patrimony of Belgium with the greatest care. Because we have been taking these little cafés for granted for far too long and now, their existence has become fragile, despite the fact that they are an important part of our social and cultural heritage.

Food writer, photographer and graphic designer Regula Ysewijn is the author of 'Pride and Pudding', a book about the history of British puddings savoury and sweet. She's a true Anglophile, and she often works for clients in London, but she lives in Belgium and cherishes her Belgian roots, in particular the iconic beer and café culture.

For this book Regula visited 45 traditional cafés in Belgium. From the oldest café in the country (it opened in 1515) to the oldest Belgian café landlady, Juliette, who is 96. She visited cafés with beautiful Art Deco interiors, and cafés with the charm and warmth of a living room. In each of these establishments she talked to the landlords and -ladies and to the people who have become part of the soul of these cafés, and she managed to capture all of this in beautiful, touching photographs.

"North or South, the soul of Belgium is in its cafés—those ultimate repositories of gossip, hospitality, and inherited eccentricities. They are the real reason I visit, and I don't know of any book that captures their soul more beautifully and accurately than this one. Regula Ysewijn's combines an eye for detail with an acute awareness that these houses of heritage can't last forever. We need to go and be in them while we can."  
JOE STANGE, CAMRA Belgian Beer Guide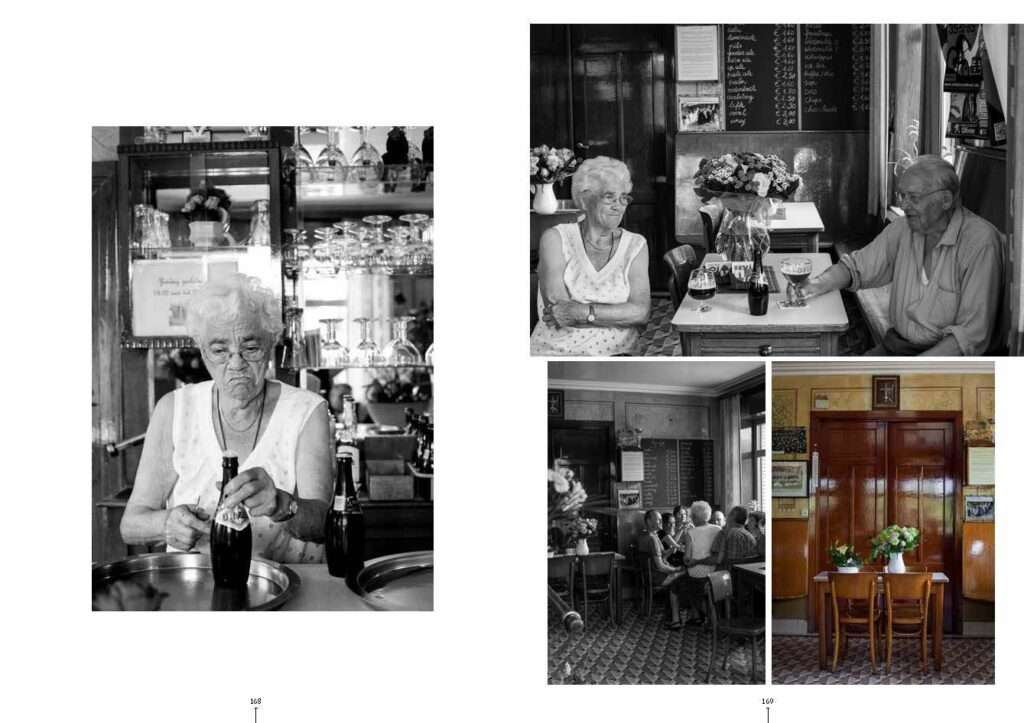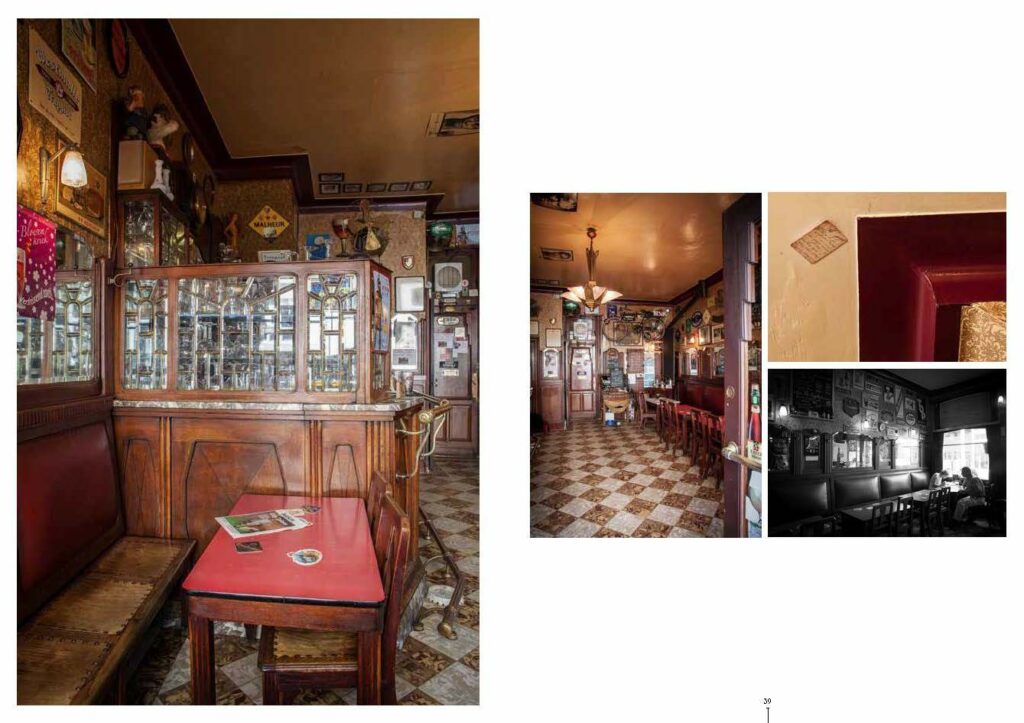 This book 'Belgian Café Culture / Authentieke Belgische Cafés (in English and Dutch) is a plea to carefully handle the fragile café heritage of Belgium. For too long have we taken these little cafés for granted. Not enough have we stopped to think about their history and their relevance in our culture. They are part of our social and cultural patrimony in Belgium. When I walk the streets, everywhere I look I see forgotten and lost cafés.
When I read in the papers that a much-loved café was going to close down I went to visit it, to talk to the people there who were about to lose their local. I was probably one of the last to document it. Nothing could be done; the owners of the building wanted to renovate the café and there is wind of a more hipster implementation. For this reason alone a lot of authentic cafés have had to go.
Although this heritage has always been staring 
me in the face, I only realised how fragile it is, and how important it is to preserve it, after taking a Belgian beer sommelier course which involved a lot of homework visiting cafés. The news of the closure of café Den Akker gave me the drive to do something about it in the only way I know how: by writing this book and documenting the importance of it.
But the need for modernisation is not the only reason why so many old Belgian cafés disappear. The ones that have been in the family for generations often disappear because there are no children who want to take over, or because no-one dares to take over an old-fashioned café. The cafés that have been closing in the last 5 years mostly become residential dwellings. All that remains are the memories of those who used to drink there.
A café can be the centre of a community, where people laugh and cry together over a glass of ale. Where disagreements are settled with words and sometimes with the fist. But where people often help those who are in need. Listen to those who would otherwise only have silence as a reply. Births and weddings are celebrated, but so are the dead.
Clubs meet at cafés and in the past they also doubled as village or theatre halls. Cafés often had a small shop, a smithy, a hairdresser or a butcher's shop.  This was very common before the 1980s. Today there's only one café shop left and you can count the café hairdressers on one hand.
In the larger cities the cafés were also where people waited to be given work from the factories or the docks. It was also where they were paid at night. A café landlady from Antwerp remembers the drama well when men spent their entire wages on beer and went home without a dime. There was a café on every street corner in those days…
This book is dedicated to the landlords and ladies who have been running these cafés for generations or have been preserving the original interiors purely out of understanding of their importance. This book is not about me, it is about them and their livelihoods. Our Belgian Café.
Belgian Café Culture or Authentieke Belgische Cafés is a bilingual edition English/Dutch. Published by LUSTER, 272 pages and hardback finish.
Written, photographed and designed by your truly. The cover is by my husband Bruno Vergauwen